Home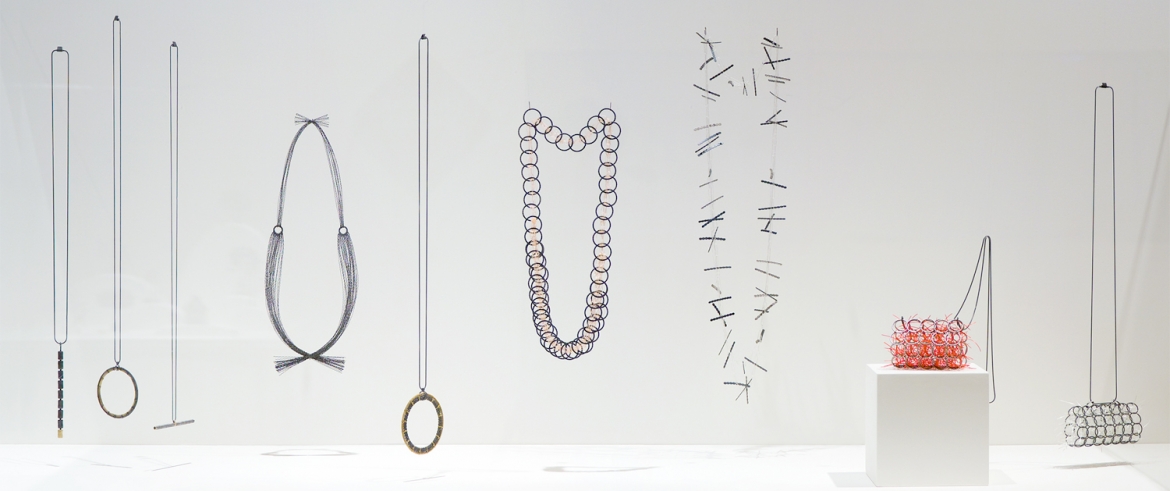 Artist Statement
"As a jeweller I aim to explore the sensuality of the body through the tactility of materials"
Susan Cross's practise is fuelled by visual observations noted in her daily life, her love of travel and interest in cultures and their artefacts. Line, texture, layering, density, semi-transparency are all drawn to her eye, as are the juxtaposition of one form and surface to another and the spaces in between.
Fundamental to her practice is drawing, whether this is explored in a two–dimensional way or extended and developed through collage and models. Ideas are distilled over time both from drawing, material exploration and a constant reflective process. Materials are handled intuitively; this can also dictate method and form.
Gold and silver provide a basis from which to realise her ideas.  These combined with textile threads offer contrast, spontaneity, colour and a greater freedom of expression. Silver is often oxidised black likening it to a drawn graphite or inky line.
Susan's latest work explores enamelling, extending and deepening the focus and relationship between her drawing and making.
Susan Cross, 2015